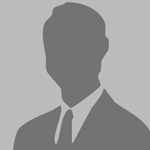 Damascus, Syria
Al-Muhajereen
Mr. Mhd Redwan Al Mourabet
ID: 1527
Domains:
NLP
Brief Biography
Post-Graduate Diploma in Informatics Faculty of Science, Damascus Unv. – Education 1990.
Field Manager Project Japan Platform (PJP)-Syria, Damascus–Syria 2015.
System Administrator & Supervisor Military Service 1991-1993
Computer Lab Lecturer Computer Lab - Math Department – Damascus University, Damascus - Syria 1990-1991.
Privet Tutorial – Dubai Chweifat School Pupils (All Subjects: Grades 7, 10 Sc., 11 Art) Dubai – UAE.
Capacity Building for Computer Teachers / 1990 / Ministry of Education Artificial Intelligence Expert counterpart.
Accelerated Learning Practitioner (DALC).
NLP master practitioner (INLPTA) and Trainer (HRDA).