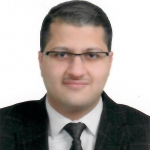 Damascus, Syria
Baghdad street
Dr. Alaa Salhani
Certified Master Trainer
ID: 19889
Domains:
Finance & Accounting , Management & Leadership , Banking and Insurance

Brief Biography
PhD in Financial Management with excellent degree, California University, USA.
Certified Management Accountant (CMA), The American Institute of Management Accountants.
Certified Islamic Public Accountant (CIPA), The Accounting and Auditing Organization for Islamic Financial institution (AAOFI).
Certified Master Trainer, ILLAF Train, UK.
Lecturer of Finance and Accounting, Arab International University (AIU).
Lecturer of Risk Management in Islamic Banks, MBA, Higher Institute of Business Administration (HIBA).
Lecturer of Financial Management and Feasibility Studies, MSc, Higher Institute of Applied Sciences and Technology (HIAST).
Trainer for many international certificates and courses (CMA, DFA, DFS...etc.), Al-Tanmya.