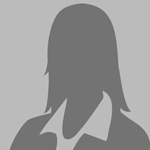 Al Ain, United Arab Emirates
Mouza AlShamsi
Certified Master Trainer
ID: 42379
Domains:
Management & Leadership , Family Relationships , Self Development

Brief Biography
Bachelor of Arts in Islamic Studies: UAE University 2000.
Admin Supervisor for Suhail bin Awaidah Al-Khaili Islamic Center for Holy Quran Memorization (2012-2014).
Intl. Certified Family Consultant: Family Advisory Council-America 2015.
Diploma of career Path (Strategic Planning): internationally accredited by the American Center for Training and Development, USA, 2015.
Diploma in Modern Education for Housing and Organizing Conferences: cooperation with Global Link Development Resources - Malaysia.
Diploma of International Lecturer: ILLAFTrain UK, 2017.
Problems solving and innovate solutions
Lecturer Skills.
Award for Excellence; Sheikh Khalifa in Government Performance in 2014, Outstanding Employee Award.