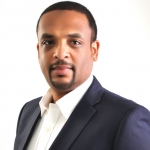 Riyadh, Saudi
مستشفى المركز التخصصي الطبي
Dr. MOHAMMED JADKAREEM
Certified Master Trainer
ID: 35217
Domains:
Management & Leadership , Self Development

Brief Biography
Certified Professional Trainer.
Master in Business Administration (MBA) and Helathcare management
Master in Marketing
Certified practitioner of marketing through the influence of the Copenhagen Business School.
Accelerated learning skills.
Communication and influencing skills.
Master Practitioner in NLP.
Trainer and practitioner cardiopulmonary resuscitation and first aid.
Master American Heart Association American.
Family Medicine Practitioner.
Project Management Professional.