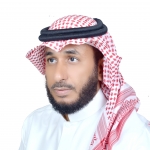 Mr. Nabil Alhakami
Practitioner Trainer
ID: 33667
Domains:
Unspecified

Brief Biography
Master of curricula and methods of teaching science, Umm Al Qura University in Mecca.
Bachelor of Education in neighborhoods, King Saud University in Riyadh.
holder of more than (1,000) a variety of training hours.
A certified instructor of the Canadian Centre CGC.
Biology teacher and the decision of life skills in high school.
Member of the Arab Council for Gifted and Talented Jordan.
Supervisor costly visit Saudi schools in the (Beijing) China 2004.
practitioner in the fast reading. the mental maps of Tony Buzan.
Certified Practitioner in Alchort thinking skills.
Certified Practitioner of NLP Trainers Association International (INLPTA).