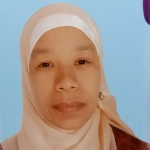 Malika TIBHIRI
ID: 19222
Domains:
Self Development , Training & Development , Family Relationships
Brief Biography
Professor at the Institute of Training in the field of health.
Diploma coach coach of the British ILLAFTrain.
graduate chair Nur family counseling and social leaders.
pedagogical supervision of new teachers.
framing teachers in the field training in the field of health.
Formation of health personnel in the health of the pregnant woman and mother and child.
Reproductive health.
Effective communication.
Latest news